Lake Baikal Facts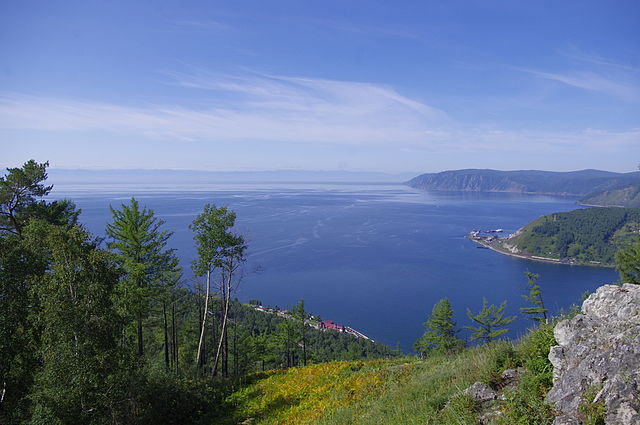 Below are some of the facts about Lake Baikal:
In terms of volume Lake Baikal is the largest and deepest freshwater lake of the world. It has a depth of about 1,620 meters.
Lake Baikal holds about 22–23% of the world's fresh surface water.
In Lake Baikal there are more than 30 rock islands and Olkhon among them is the world's second largest lake island.
More than a hundred gas mud volcanoes were found in Lake Baikal but presently there are no active volcanoes.
This lake is also the oldest freshwater lake existing on earth with an age of more than 25 million years.
The Lake has the largest continental rift that exist on earth. The rift being young is widening every year making the Lake larger in size.
Photographs taken from space during the winter months shows dark circles on the surface of the lake. They have a diameter of about 5 kilometers to 7 kilometers and are located almost at same position. However, they are not found every year. According to scientists these are result of the mud volcanoes that lies under the lake.
There are different instances when mass fish mortality is found in the lake. The obvious reason for this is considered industrial pollution but there are no industries nearby. It can be due to emission of gases underneath.
There are more than 2,000 species of animals and plants in Lake Baikal and among them about two-third is native to this lake only. Such examples are omul fish and Baikal oil fish.
The total area of Lake Baikal is equal to the area of Belgium.
Lake Baikal is known as the Pearl of Russia.
Lake Baikal has the most transparent fresh water lake in the world. At some places the bottom of the lake is clear even at a depth of 40m.
There is only one river that flows out from Lake Baikal and that is River Angara. There are about 544 streams and rivers that flows into Lake Baikal.
The bottom sediment or the silt at the base of Lake Baikal is about 8500 meters. They had started depositing even before emergence of Lake Baikal.
After every 383 years the water at Lake Baikal is completely renewed.
At many places the ice on the Lake Baikal is completely transparent. Durin
g winters there are cracks visible on this ice sheets.</li>
During winter, when the water freezes, the waves creates a number of icicles on the grottoes located on the shores.