Sydney Opera House Facts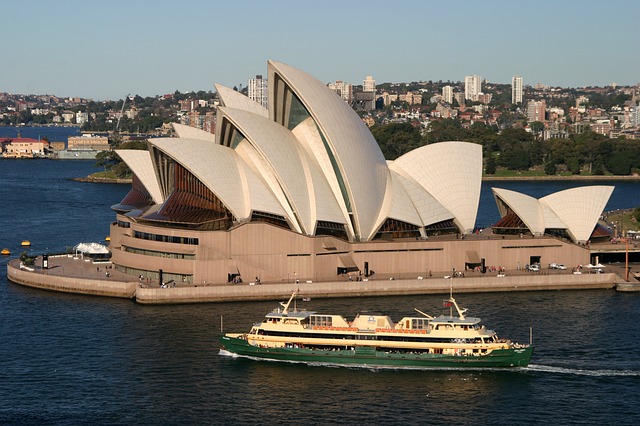 Below are some of the facts about the Sydney Opera House:
It was Eugene Goossens who in late 1940s expressed his wish for construction of a theatrical house larger than the Sydney town hall.
In 1955, an open competition was lunched asking for designs for the new opera house by New South Wales (NSW) government.
Architects participated from more than 32 countries. Jorn Oberg Utzon, a 39, year old architect was declared the winner. However, before that his design was dismissed by three judges. The fourth judge selected his design as final.
He became the winner of Pritzker prize, the renowned award for the highest honor in architecture. He also won a prize money worth $50,000.
The construction of the opera house was started in 1959. Later after an ego clash with the main architect the construction delayed. Finally, it was opened in 1973.
There are five major performing space in the Opera house making it a full scale performing art complex.
The largest and the grandest hall among all is the concert hall with 2690 seats. It has the best acoustic of any building existing in the world today.
It is believed that while the architect John Utzon was peeling an orange the idea of the arched roof design came to his mind.
The total cost incurred for construction of the opera house was about AUD 102 million. Earlier it was estimated that it will be around $7 million.
There is a restaurant named Guillaume at Bennelong located at the opera house. It is considered as one of the finest restaurant in Sydney.
Tourist get the best view of the Opera House when they come by ferry approaching from the Circular Quay.
The first person to perform at Sydney Opera house was Paul Robeson. He climbed the scaffolding and sang for the laborers as they were eating their lunch.
Over the structure there are about 1 million roof tiles that is covering the 1.62 hectares sitting. These tiles were made in Sweden.
Every year this Opera house host more than 3,000 events. About 200,000 people takes guided tour of the building ever year.
The smallest room in the opera house is the Utzon room that can sit about 210 people.
In 1980 Arnold Schwarzenegger won his bodybuilding title of Mr. Olympia in the Concert Hall.
On September 23, 1973, the first opera was performed at the Opera House. It was War and Peace by Sergei Prokofiev.
Queen Elizabeth II has visited the Opera house four times after its inauguration.